Dancing 2006: Korea/Barcelona Dance Performance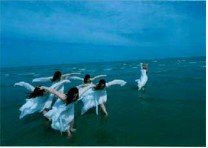 Website
http://www.i2cat.net/
Contact
Sanggyun Kim
, Advanced Network Forum, South Korea
Artur Serra
, i2CAT, Spain
Michel Savoie
, Communications Research Centre, Canada
Collaborators
Canada:
Communications Research Centre (CRC)
Spain:
i2CAT, Universitat Politechnica de Catalunya
South Korea:
KISTI, Advanced Network Forum (ANF), HDTV Taskforce
Description
Using CANARIE/CRC's UCLPv2 technology, i2CAT uses LambdaGrids to support HD videoconferencing to promote culture(s). Global live performances are demanding testbeds. On 29 September 2006, ANF sent, in real time, a dance performance by the Korean Nulhui Dance Company from the LG ArtCenter Auditorium in Seoul to CRC in Canada and to the Culture Center in Barcelona using uncompressed HDTV over IP, requiring a 1Gbps (~860 Mbps) network environment.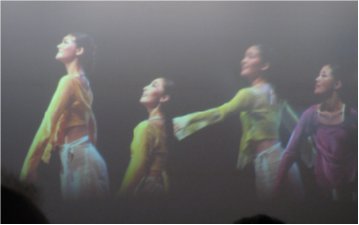 More information